Peter Ralston (1950) de grondlegger van Cheng Hsin groeide op in de Verenigde Staten, Singapore en Japan. Hij kwam al op jonge leeftijd in aanraking met verschillende vechtkunsten. Zo beoefende hij onder meer Judo, Jujitsu, Karate, Sumo, Kempo, Kung Fu, schermen, Westers Boksen en Muay Thai. Tijdens zijn studie medicijnen in Berkeley California begon hij zich meer en meer te verdiepen in de interne stijlen T'ai Chi Chuan, Hsing I , Pa Kua en Aikido. Essentieel was zijn kennismaking met Zen. Intensieve periodes van contemplatie brachten hem inzichten en doorbraken die enorme invloed hadden op zijn vaardigheden in de martial arts.
In 1977 stichtte Ralston de "Cheng Hsin School of Internal Martial Arts and Center for Ontological Research" in Berkeley California. In 1978 won hij het "World Championship Full-Contact Martial Arts Tournament" in Taiwan. Sinds 2002 woont en werkt Peter Ralston in Texas. Van daaruit geeft hij workshops en trainingen over de hele wereld. Hij heeft leerlingen in meer dan dertig landen, waarmee hij zijn kennis en ervaring zonder enige terughoudendheid deelt.
Peter Ralston is de auteur van een groot aantal boeken en hij heeft tientallen dvd's geproduceerd. Hij is een autoriteit en vernieuwer op het gebied van bewustwording, zelfonderzoek, bewegingsleer en martial arts.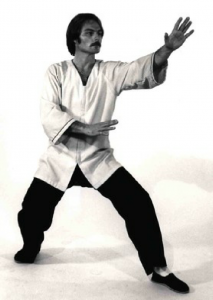 Workshops met Ralston in Nederland
Als sinds zijn eerste bezoek in 1989 geeft Ralston jaarlijks een Cheng Hsin Holland Camp. Het is een event van twee weken, dat meestal in de zomermaanden wordt gehouden. Doorgaans in de eerste week met workshops in de martial arts en bewustzijnswerk in de tweede week.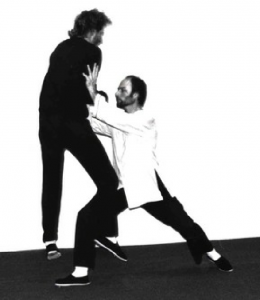 "True innovators are, by definition, ahead of their time. Therefore, they remain largely unrecognized, except by a few. How many of us wished we had met Bruce Lee, sat in a session with Carl Jung, or walked around Walden pond with Thoreau? Too late for that, but not too late to take notice of Peter Ralston. His creativity, commitment, and clarity shine through his teachings as he articulates higher principles based on direct experience and piercing insight. A superlative martial artist and caring teacher, he has been to the mountaintop and bathed in the underground spring of Being. His insights speak to us all.
Dan Millman  – Author, Way of the Peaceful Warrior