Cheng Hsin Summer Weekend
23 & 24 July 2022
with Rob van Ham
This summer we are offering two full days of training outdoors at our Cheng Hsin ranch in Nijmegen. Both newcomers and experienced practioners are welcome to join in. You will be investigating and learning the principles of effortless power and skills of effective interaction in a variety of diciplines during two days of workshops in:
Zen Body Being & Tai Chi Chuan
Archery
Art of Effortless Power & Boxing
Tai Chi Sword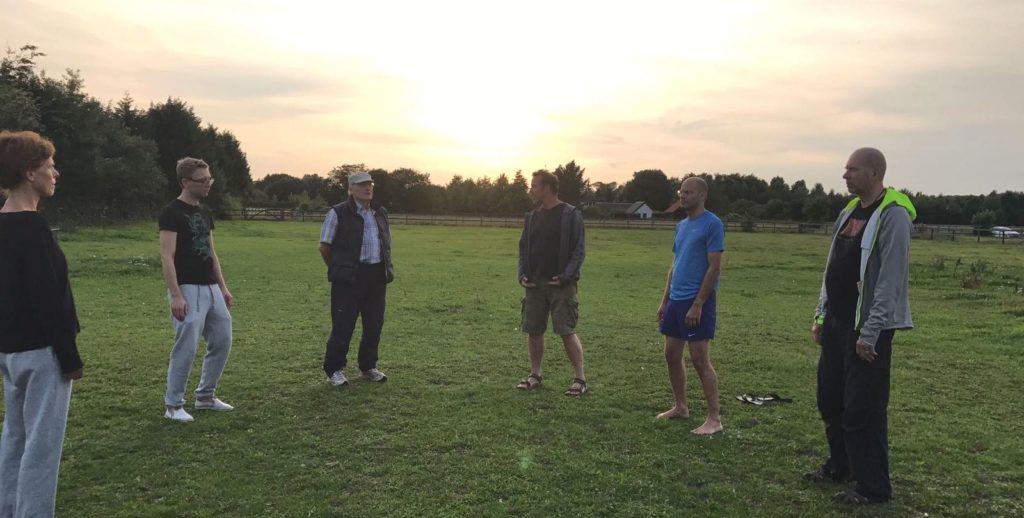 Saturday 23 and Sunday 24 July

8.45 – 9 hrs: welcome
9-10.30 hrs: workshop Tai Chi Chuan & Zen Body Being
10.30–11 hrs: break
11-12.30 hrs: workshop Archery
12.30-13.30 hrs: Lunch break
13.30- 15 hrs: workshop Art of Effortless Power & Boxing
15 – 15.30 hrs: break
15.30 – 17.00 uur: workshop Tai Chi Sword
On Saturday (18-21 hrs) everyone is welcome to join our special dinner evening with pizza's from a wood oven for an additional € 10 pp.

€20  for a workshop (members €15)
€75  for a full day (members €55)
€135 for the whole weekend (members €100)
If you travel in from far and need a place to stay overnight, contact us for possibilities.
All prices include VAT(BTW). Make your payment to Effortless Power Training & Coaching IBAN NL85 TRIO 0198369425, mentioning Cheng Hsin summer weekend.
Location: Veldweg, 6581 EZ in Malden (close to Nijmegen)

Free, but limited parking! About 5 km cycling to Nijmegen centre. Busline 1 or 83 from Railroad station Nijmegen Centraal.
More info: www.paardenwijs.nl